Today 3rd of Dec 2022
Very cloudy: Low pressure conditions, humid air masses.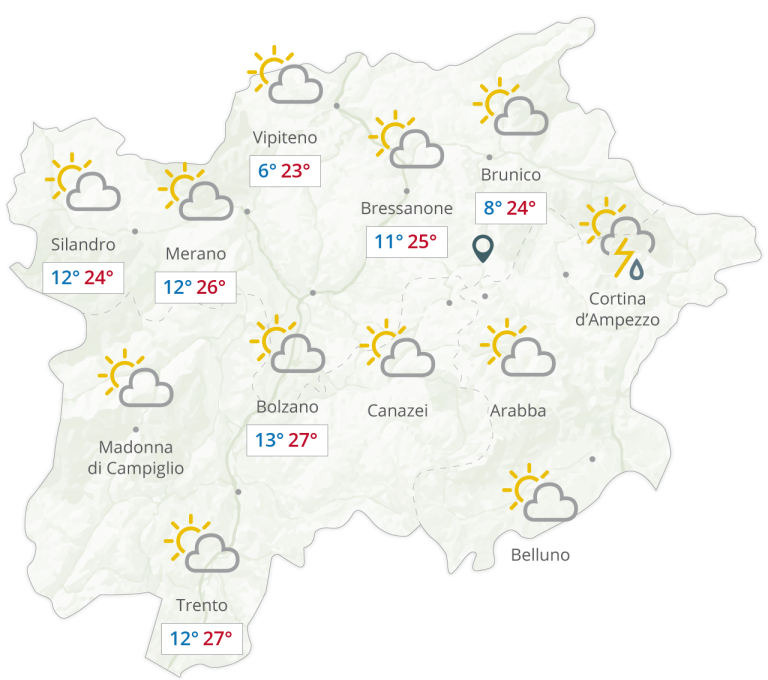 The weather
Cloudy weather, mostly dry in the valleys. Only isolated weak precipitations. Snow line around 1000 m. Maximum temperatures up to 6°.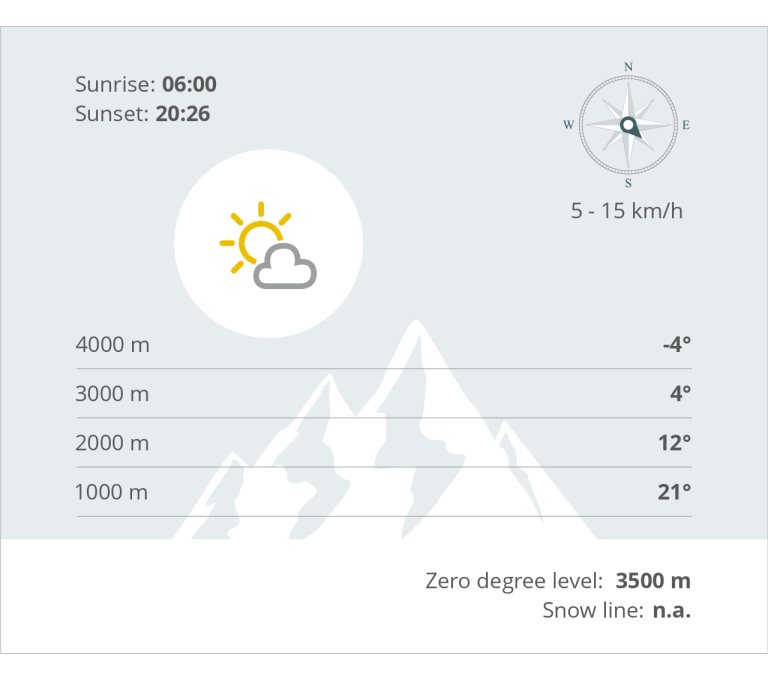 Mountain weather
Bad visibility due to clouds and isolated very light snow fall.
The next days
Many clouds, some rain and snow: Sunday cloudy and some precipitation. Snow line between 1000 and 1400 m. On Monday sunny spells with some showers. Snow line at 1300 m. Tuesday sunny weather with some residual clouds. Quite sunny on Wednesday.

sunday
04
Dull, sleet
max: 7°
min: 0°

monday
05
Cloudy, sleet
max: 7°
min: 0°

tuesday
06
Partly cloudy
max: 9°
min: -6°
wednesday
07
Cloudy
max: 9°
min: -8°